Lighthouse
Lighthouse is a group of young people aged 11 to 16 and a half (boys and girls) who meet in the Church lounge each Sunday morning between 10.30 and 11.30 am for refreshments, fellowship and fun.
The young people are encouraged to reflect upon their faith, consider issues of current local and national importance and take an active role in the life of the Church.
The Lighthouse group take part in the special youth services that are held at intervals throughout the year, making contributions through the media of sketches, songs & dance.
They are also encouraged to take an active interest in the wider community including fundraising events. Recent trips out include visits to Donna's Dream House, the Street Life Day Centre and Penny Farm Horse Welfare Centre.
The young people are encouraged to invite their friends along and all visitors and new members are assured of a very warm welcome.
SUNDAY WORKSHOP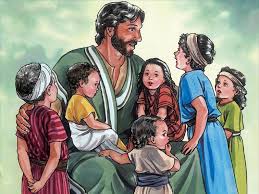 Sunday Workshop is for boys and girls under 11 years of age.
We meet at 10.30am and share the first fifteen minutes of Morning Worship.
Then we divide into groups for our own worship, except when the special all-age services take place.
We share the Christian message through drama, music, games, dance and quizzes.
We sometimes meet during the week for swimming and picnics.
You can be assured of a very warm welcome if you would like to join us.