FROM 29th NOVEMBER 2020
---
Although we are all unable to meet together in person as Church, the work of God continues in each one of us as we seek Him in each and every day.
SUNDAY SERVICES NOVEMBER 29th
ZOOM services again this Sunday 29th Nov at 10.30 am
The following details are required to join in this week:
Meeting Id: 814 783 4837
Passcode: 873868
The Methodist Connexion worship notes as before.
Other worship services you may wish to join are as follows:
10.30 am www.youtube.com/user/SwanBank and www.facebook.com/swanbank/
11.00 am from Methodist Central Hall on https://mchw.live
Both can be watched live or at any time later.
RADIO
8:00am on BBC Radio Lancashire
8:10am on BBC Radio 4.
TV
Songs of Praise is on BBC1 at 1:15 pm
SERVICES FROM SUNDAY 6th DECEMBER
We are expecting to restart Sunday morning worship on Sunday 6th December at 10.30 am.
As we are Tier Three again, we will reinstate all the "safety measures" which were in place before Lockdown Two.
As before, the priority is to keep worshippers as safe as possible, so we are sorry that we will have to allocate people to particular seats and ask you to remain in those seats in order to maintain the 2m distancing regulation.
The capacity of the Church is 46 people, so please book a place in advance, by ringing Barbara Banes.
Regretfully, we would ask you to avoid mingling together after the service, either in The Foyer or outside in the Church grounds.
Let us hope that, with a possible vaccination programme on the horizon in 2021 we may see a relaxation in a lot of the restrictions. In the meantime, we will remain vigilant to ensure worship is safe for those who attend.
SERVICES IN DECEMBER
Will be held/led as follows:
Sun 6th 10.30 am – Rev. Will Hunter – Communion Service
Sun 13th 10.30 am – Dc. Angela Sherini
Sun 20th 10.30 am – Rev. Will Hunter – Carol Service
Christmas Eve – 4.00 pm Zoom service – Janet Mordike and 11.30 pm – Rev Will Hunter
Christmas Day – 10.30 am – Rev Will Hunter
Sun 27th – 10.30 am – Lorna Burke
OTHER OFFERINGS
Rev Will is continuing to share with you:
His "Weekly Reflections" every week
He will also post a pre-recorded "Thought for The Day" on Facebook
REFLECTIONS
Since September Rev. Will has been sharing his reflections on a Bible passage with us on a weekly basis.
We are now meeting to chat about his thoughts, so we have organised three Zoom meetings between now and Christmas on alternate Wednesdays at 7.30 pm. The last 2 meetings are on Dec 2nd and Dec 16th.
It will be a chance for a natter and to share a few thoughts with one another.
Everyone is welcome.
It's fine if you come along and just wish to listen to what people might say.
The details for each ZOOM meeting are: Meeting ID: 814 783 4837 Passcode: 873868
CIRCUIT NEWS
The Circuit Stewards following a recommendation from the Invitation committee are pleased to announce an invitation has been made, and accepted, to Rev Katie Leonowicz, to join our circuit from September 2021.
Katie will have pastoral responsibility for Thornton and Fleetwood churches. Katie is currently stationed in the Sheffield circuit.
CHRISTMAS APPEAL
This year unfortunately, because of Covid, we will not be able to deposit and collect our Christmas cards from the boxes in the Church foyer as usual. Nonetheless we would like to have a Christmas Appeal. This year we have chosen Brian House The Children's Hospice.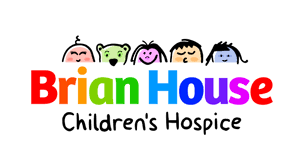 Throughout the Covid pandemic the ability of Brian House to raise essential funds to care for children and their families has been severely reduced. Donations can be made by cheque to Poulton Methodist Church and either posted to Barbara Banes at 38 Lowick Drive, Poulton, FY6 8HB or posted through the church letter box. Gift Aid will be automatically claimed if you are signed up to The Church Gift Aid Scheme. Alternatively, you may choose to donate directly to Brian House by following this link www.brianhouse.org.uk/support-us/make-a-donation. If you do donate in this way please let Barbara know.
KNIT AND NATTER
This year we are making an "Angel Christmas Tree" to display in Coffee Plus. Very many angels have already been knitted, but we just need another 50 please, by Fri 11th December. If you have any at home please contact Gill or Helene.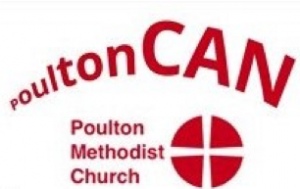 POULTON CAN
At the start of the first lockdown our church was instrumental in setting up the Poulton CAN (Coronavirus Action Network) Almost 200 people came forwards as volunteers to help people who were shielding and required help with shopping, collecting prescriptions and other tasks. A dedicated telephone helpline was set up and volunteers took calls from 8 am to 10 pm seven days a week.
A massive thank you to everyone who was involved, including Paul (our minister) who was so pivotal in making it such a success. The project still continues to serve local people and has been greatly appreciated by Wyre Borough Council
Phone a Friend for Coffee Morning
We are holding a second "Phone a Friend for Coffee Morning" on the 12th December. Why not join us with a mince pie as well. We will have a chat together on Zoom and then ring a number of friends. Beats Christmas shopping!

GIVING
Not sure how to donate to the church during the pandemic? A Standing Order may be a solution. A number of people have started to donate in this way. We have enclosed a form which you can complete if you wish to start a Standing Order for the first time, and then send it to your bank. Tax payers may choose to Gift Aid their donations, one of these forms is also included. On completion this needs to be forwarded to Paul Raynor. If you have any questions please ring John Brooke or Paul Raynor, their contact details are on the forms.
If you have anything you wish to be included in future Newsletters please let Ron Rhodes know