Maua Methodist Hospital Newsletter
EASTER GREETINGS
From Barbara Dickinson working at the Maua Methodist Hospital Kenya.
WISHING YOU THE JOY OF THE RISEN CHRIST THIS EASTER.
Reasons to rejoice: Easter gives us hope. We have survived the winter.
The hospital Annual Report was finished and printed, ready to take to the Hospital Board meeting at the end of March (but due to COVID increase in numbers the meeting was postponed).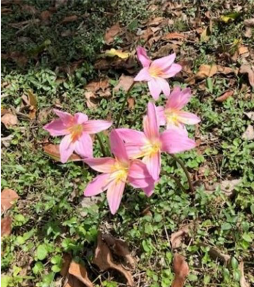 My work permit is definitely in progress, but not yet issued – pray please.
Rain – we have had a few showers, for which we are thankful, it seems that every time rain falls the electricity goes off – but we have learned how to cope with that.
In Kenya new cases of COVID are increasing, as are deaths. Claire and I have had our first COVID vaccination.
I want to share with you what it is like when our MEDS (Medical Equipment and Drugs) order arrives.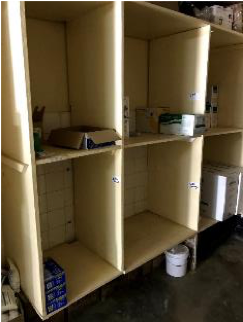 The shelves in Medical Store seem empty (making it easier to count stocks!)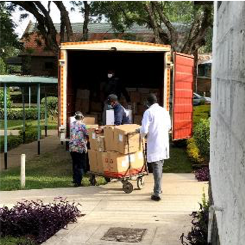 The order arrives. A big van packed full.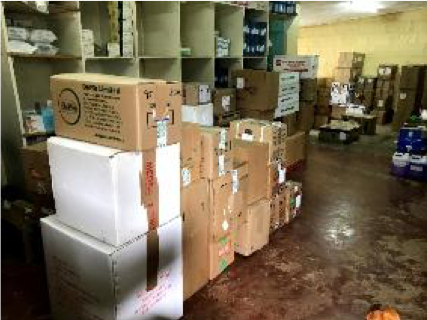 Each box must be checked with the invoice and order forms; and then every item has to entered on the computer.
This happens every month. There are just two ladies who work full time in Medical Store (both called Mercy) and one male assistant. The Mercy's are responsible for maintaining the computer stock levels and servicing the orders to the Out-Patient booths and In-Patient pharmacy, and orders from the wards. Of course, the responsibility for all of this is Marystella's, our new Pharmacist, with Dr. Claire as the Director of Pharmacy services.
Sadly the manufacturer (or middle-man) of surgical masks and gloves have increased their price 10 fold. This will be a massive burden to us as we use masks and gloves so very much. We order in the hundreds of boxes of a hundred.
I asked the C.E.O., Mr Marete, what he would like us to pray for. He was full of thanksgiving despite all the pressures the hospital is going through, (particularly financial). We are especially thankful that in 2020 no member of staff contracted COVID infection. He asks that you pray for the staff. Particularly the doctors, and nursing staff, but really all staff to feel that they are not just doing a job. They need to feel appreciated that they are doing a really good service to God's people. He also requested that we pray for our population to seek medical help early enough to be able to respond to treatment.
Mr Marete told me of a young girl who had been born blind. She was brought to or hospital and they found that she could be operated on. After the operation she could see for the very first time in her life. What an amazing thing for that family. Pray with us that positive messages like this spread through the community.
As I write Kenya is in a "third wave" of COVID infections, with as many testing positive per day as there were at the peak of the epidemic last year. All the ICU beds are occupied. Health care workers are being offered vaccination. As the expected rains may come, the temperature will fall, and our "winter" should start – when we expect more respiratory tract infections, so COVID also might spread more. (This may be due to our behaviour change as the temperature falls, and there are more people indoors rather than outside). Whatever the reason beds in Meru District hospital are full, as are mission facilities in nearby Kiirua and Tigania. Nairobi and four other counties are in lock-down with travel restrictions. Trains, air and road traffic are suspended.
Amidst all this we thank God for His goodness to us, for our lives and the knowledge that He loves us – and showed how much as we celebrate Easter. God bless you.
With lots of thankful love
Barbara and Claire