Maua Methodist Hospital Newsletter
Greetings to you all from Kenya.
On 6th June President Kenyatta extended the COVID precautions for a further 30 days. There remains a complete ban on international flights; a 9pm to 5am curfew; travel restrictions depending on the county; mask wearing in public places, no church/mosque services; all contributing a slower rate of infection than you had, but new cases are still increasing. Each county has been ordered to have 300 COVID beds in preparation for cases requiring hospitalisation.
On July 6th the President announced that the ban on international flights remains until 1st August, certain travel restrictions within the country are relaxed, but the curfew remains, and he encouraged people to continue wearing masks, handwashing and keeping distance from one another. People may go to church/mosque as long as there are less than 100 people, and no-one under the age of 18 or over the age of 59.
The Chapel devotions in the hospital have resumed.
In Maua we have had our first confirmed case of COVID, unfortunately the patient died. Since then we have had a few cases and 18 of our staff were quarantined. All eventually tested negative and are back at work. Our patient numbers are way down and we are in unprecedented financial difficulties. Please pray with us for wisdom in decision-making by the management. They are very stressed.
As we approach our "winter" it is decidedly cooler, quite cold after sunset and early in the mornings. It is the sort of cold that if we had a fireplace we would light a fire in the evenings for comfort. An extra layer of clothing and a pair of socks does the job nicely. The cloud cover is thick at times, in the mornings the low cloud looks like mist or fog, and sometimes there is not enough sun to power up the solar cells for all our house electricity use. We don't use commercial power a lot, but I have to boost the solar these days.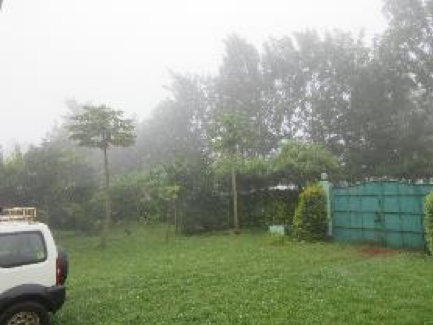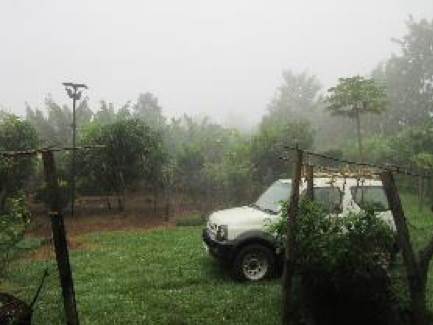 With the measures we put in place at our home in Kithoka we still feel that it is relatively safe for Claire to keep visiting at the weekend. She does the shopping for us both and takes decontamination seriously when she arrives back from the shop.
We had brought some solar powered security lights back with us in January, and Claire got round to putting them up one weekend.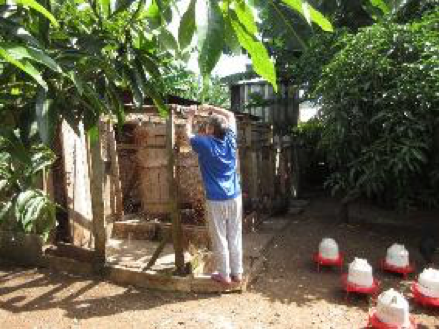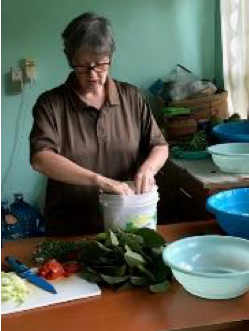 We have a bumper crop of lemons which Claire makes into juice for making lemon tea and adding to the avocado mix. She has also discovered that guava tree leaves make an acceptable alternative to ordinary tea, especially with lemon added.
My mask making enterprise has slowed down, but I still make about 30 a week. Interviews have taken place to replace some of the staff who left MMH to go to Government. (That's why I need to continue making masks)
The mulberry trees have finished producing fruits so they were severely pruned. I did a big pruning job on the night scented jasmine when they stopped flowering.
Claire's brother (Richard in Ireland) has been diagnosed with a rare genetic condition. There are only 600 known families in the world with this syndrome. It has caused Richard to have cancerous cysts in both kidneys and he is preparing for one kidney to be removed soon, and then the other when a living donor has been prepared. Claire is one of the potential donors. Do please pray for the family.
Your prayers are so much appreciated.
God bless you
Barbara